The graphical part - the diagram - is one of the three main areas in your schedule and is positioned in the middle of the view
The diagram shows you which machine center is working on which production order routing line/operation and when.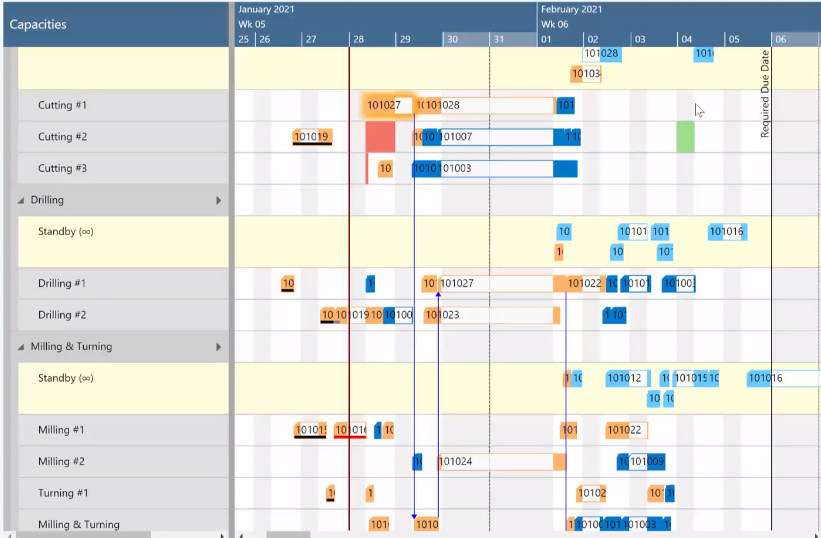 The elements of the graphical part in detail
Bars
Each production order routing line/operation of a production order is represented by a bar that is either colored or white. The colored area of a bar indicates that this timespan is during the work time of the underlying machine center. The white area of a bar indicates that this timespan is during the non-work time of the underlying machine center (also see below "Calendar". The bar color depends on the selected color scheme (see below).
The following information can be gathered from optical indicators:
Currently marked operation

Operation changed but not saved yet


Pinned operations
The operations context menu allows to pin operations so that they can't be moved.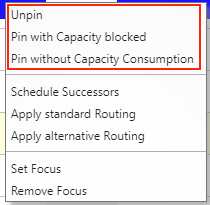 The different options are visually indicated as follows:
Pin operation without consuming capacity

Pin operation consuming capacity

Link violation after having pinned an operation. The picture below shows that the predecessor of a pinned operation was moved behind this operation



Setup times

The setup times can be visualized as light grey section at the beginning of the bar.

You can switch between showing or hiding the setup times by a menu item:

The color representing the setup time can be easily specified in the VAPS color settings:

Calendar
The grey and white area in the background visualizes the work and non-work periods of the respective work/machine center. They are derived from the respective shift calendars.

Progress
For production order routing lines of released production orders a progress bar is displayed below the actual bar being based on the posted quantity consumption. The color of the progress bar appears as follows:


still in progress but more quantity booked than initially planned: red

Links
Predecessor/successor relations are shown as arrows ("links") between the bars. They are only shown for the production order that is currently selected.
links between operations of one production order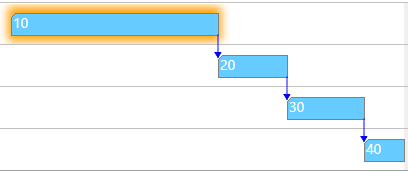 links between operations of different production orders if they are linked to each other by reservations (make to order) OR links between production order lines coming from one production order (make to stock)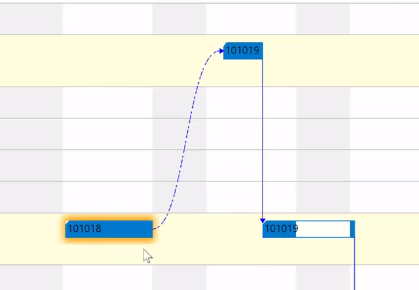 Workdate
A red vertical line in the chart indicates the workdate, this usually being the current date.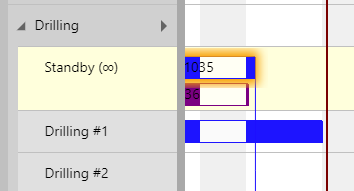 Required due date
The required due date is a specific VAPS field, that you can set on the "Production Order" card:

This date can only be set and changed by the user. We recommend to set this date in case you have hard due dates for one or more specific production orders.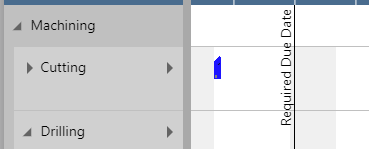 The tooltip
The tootip of the VAPS provides further details about an operation and is customizable.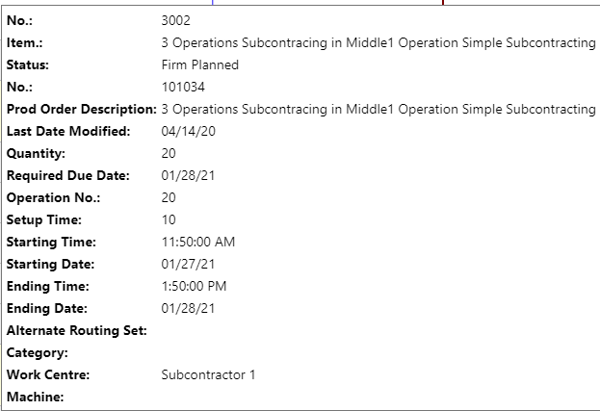 The "Standby" resource
The standby resource does not exist in your Dynamics 365 Business Central machine centers. It is a virtual machine center that we automatically create in every work center. It contains all production order routing lines/operations that are not yet scheduled from within the VAPS, and hence are just scheduled by the Business Central scheduling run. The standby resource gets highlighted by a yellow background (and an infitiy symbol next to its name in the table part):

Please note that
the standby resource always is treated as a resource with infinite capacity
all other machine centers are treated as finite capacity resources (with a capacity of 1)