The Production Order View
In the Production Order View, the production orders are displayed categorized by their status.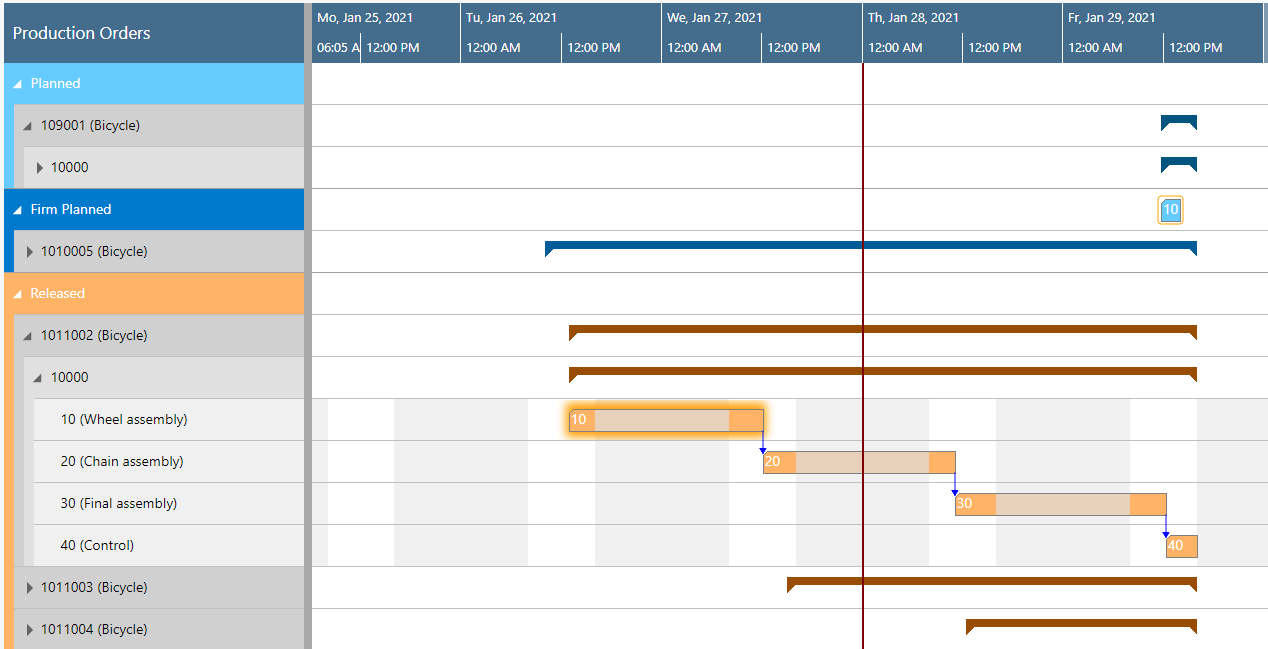 The elements of the Production Order View in detail
Bars
Each operation of a Production Order is represented by a bar the color of which depending of the order's category during work times and a few shadings brighter during non-working times (also see below "Calendar").
Categories
The colors of the bars depend on the status the production order is categorized by since the categories are indicated by different colors:

Calendar
A calendar in the background of the Gantt chart shows non-working times in grey, working times in white.
Links
Links are shown after having clicked the desired production order or production order line as described below:
between operations of one production order line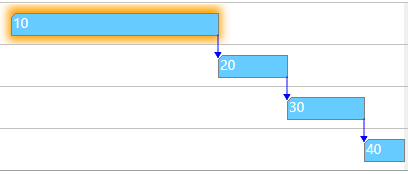 between production order lines (make-to order)

between Production orders

Workdate
A vertical line in the chart indicates the workdate as having been set in NAV.
Due date
The due date of a production order is represented in the VPS by a diamond-shaped symbol: