Since the VPS is a Gantt Chart, it naturally has all its characteristics and elements: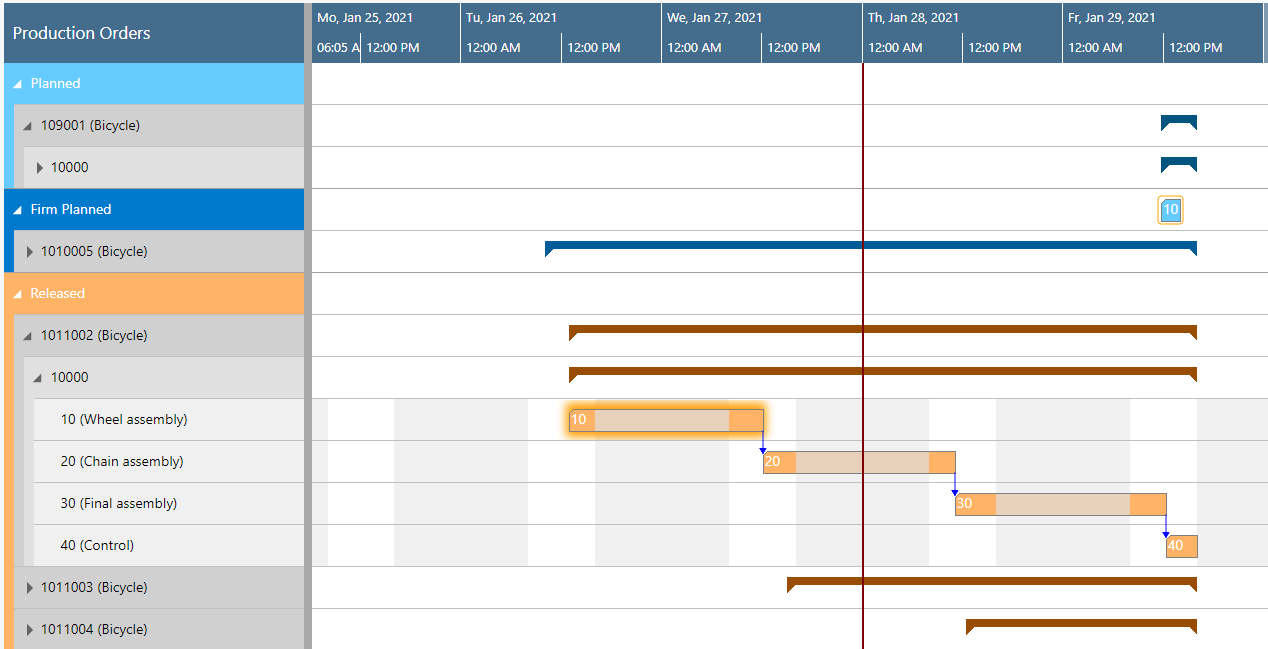 A timescale at the top.
A table at the left, production orders (in the Production Order View) or work and machine centers in the Capacity View
On the right below the time scale, a chart displaying the job schedule with a calendar in the background indicating work-free periods in grey while working times appear in white.
A menu ribbon, allowing to make basic settings that will be explained in detail in the following. For detailed information, see chapter "The menu ribbon of the VPS".

A vertical line in the chart indicates the work date as having been set in Dynamics 365 Business Central.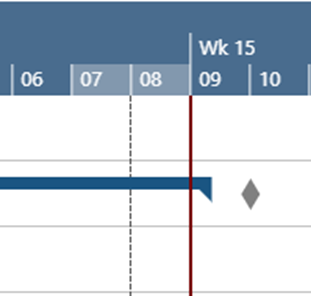 A blue dashed line indicates the time when your plan was last updated.


A status bar, showing real-time information about the active view filters.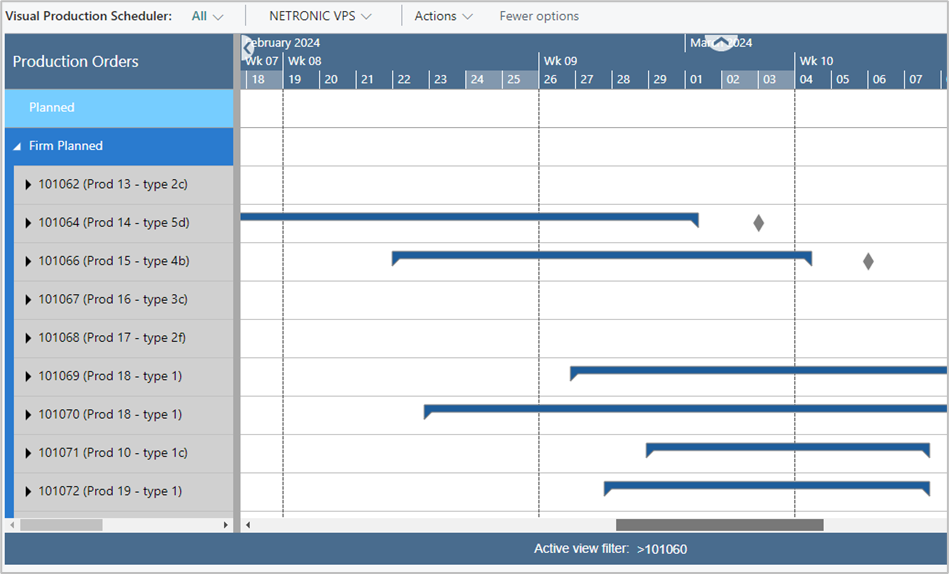 In the world of visual scheduling, it's easy for planners to get lost in a sea of data and wonder why they're seeing certain information. The status bar that appears below the Gantt chart, provides real-time information about the active view filters, ensuring that planners always know what they're looking at.
In the "Appearance Section" of the VPS Setup dialog, you can specify whether to show/hide the status bar.

The status bar also informs you when no filter is active: