The menu ribbon of the VJS
Situated above the diagram, the menu ribbon offers comprehensive functionality:

Netronic Promoted contains options that we think are the most frequently used ones: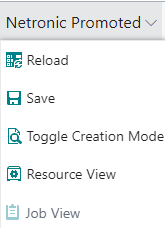 All options of the VJS are summarized under "Actions":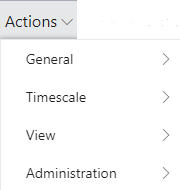 In case the "Actions" item is not visible in the menu ribbon, click "More options", to hide it, click "Fewer options".
The options in detail: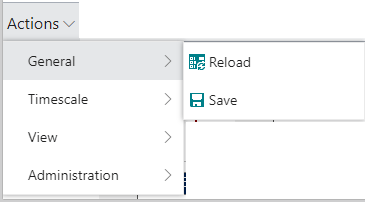 The timescale options allow for easily navigating in your plan.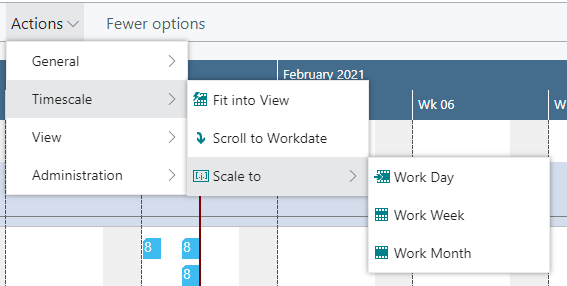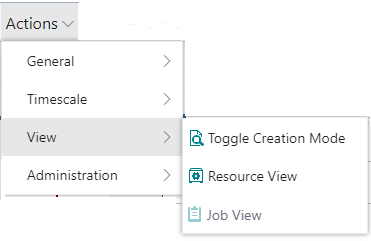 In the "Setup" dialog, you define the timespan of the schedule.