Working with the schedule in the VSS
Opening NAV cards from the visual schedule
You can easily reach the NAV cards from within the visual scheduler.
Since the VSS has been fully integrated into Microsoft Dynamics NAV, the NAV cards can be easily reached.
In all views, except the Histogram View, you gain access to the NAV cards by double-clicking the according element:
Double clicking an order or a service item line in the order backlog will open the card of the
corresponding service order.
The same applies to resource groups and resources – by double-clicking you open the according card
where data can be edited manually.
If the allocation has been saved already, the "Resource Allocations" card is opened by double clicking a
bar.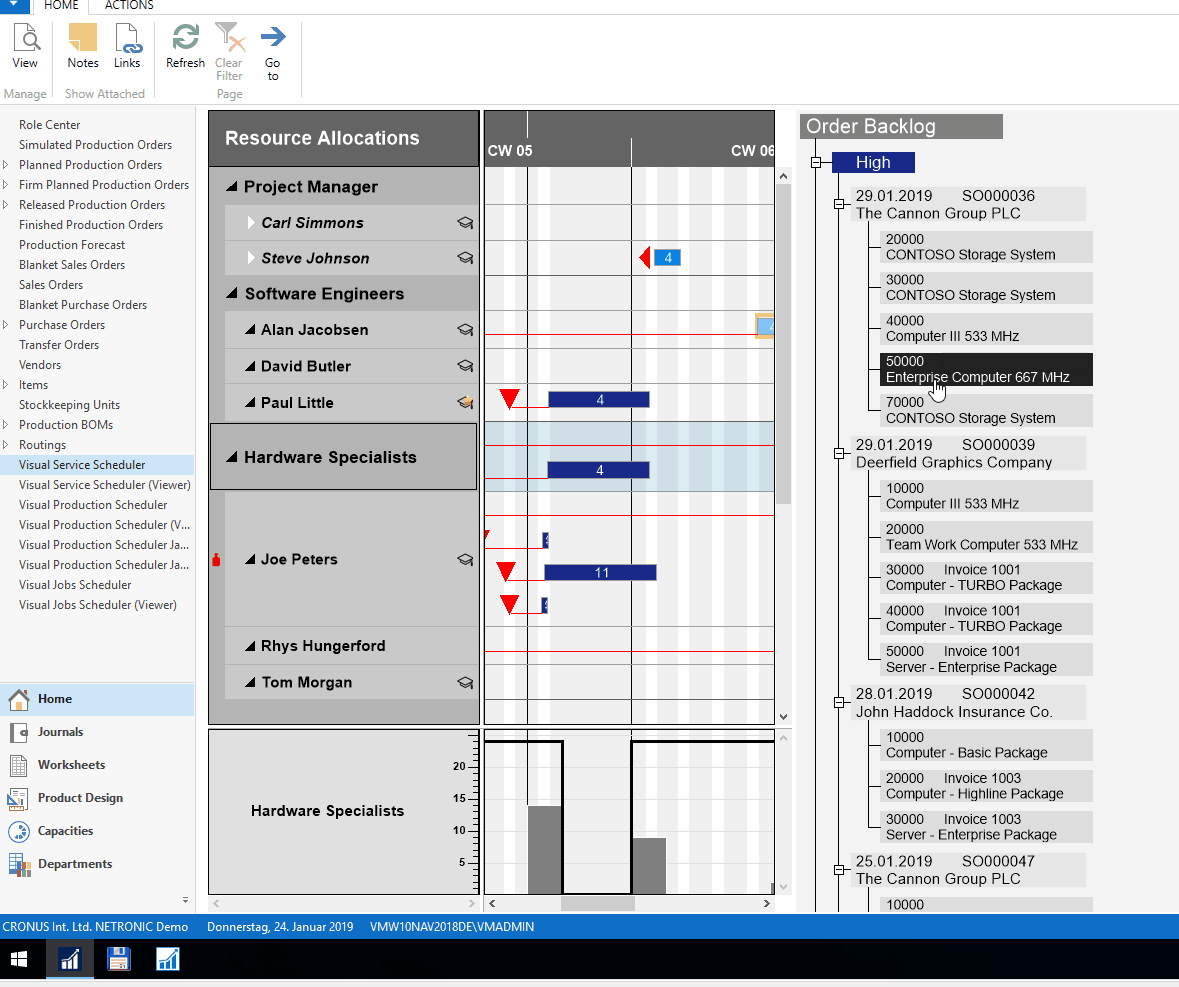 If the allocation hasn't been saved yet, a message box opens up, asking whether you want to open the
service order instead: