Working with the schedule in the VSS
The tooltip: Providing further details
The tooltips of the VSS provide further information on a resource, a resource allocation and a service item line.
In the "Setup" dialog, you can specify which data are to be shown in the respective tooltip.

Data details of a resource show up when the mouse cursor points to the according table row.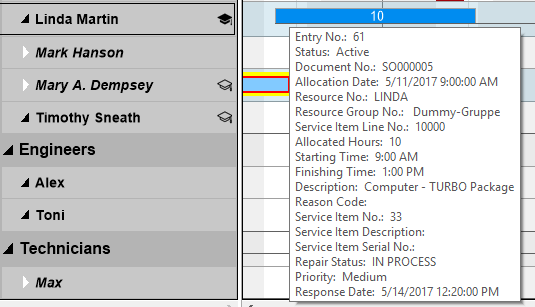 Data details of a resource allocation appear upon moving the mouse to the layer in the diagram area.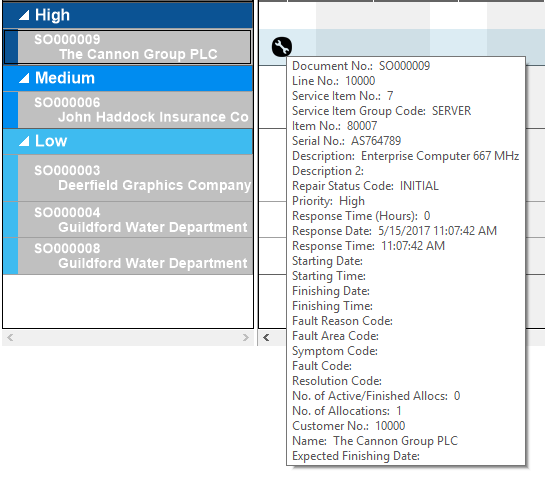 The same applies to the detail data of the backlog orders. Here, the details of the respective service item line are shown.