The VSS offers a data filter the settings of which are evaluated when the VSS is started or data is reloaded and allow to reduce the amount of data being loaded.
The data filter
The settings of the data filter are evaluated on reading the data either when the VSS is started or the data is reloaded thus allowing to reduce the amount of loaded data. So you can make sure that only filtered data are handed over from NAV to the VSS.
The VSS offers two different kinds of data filters, the "Schedule Gantt" filter and the "Backlog" filter that allow to filter your already planned orders by other criteria than your order backlog.

Clicking the according "Configure ... Filter" button in the "Setup" dialog leads you to the "Filter List" dialog where you get an overview of your existing filters and can create new ones.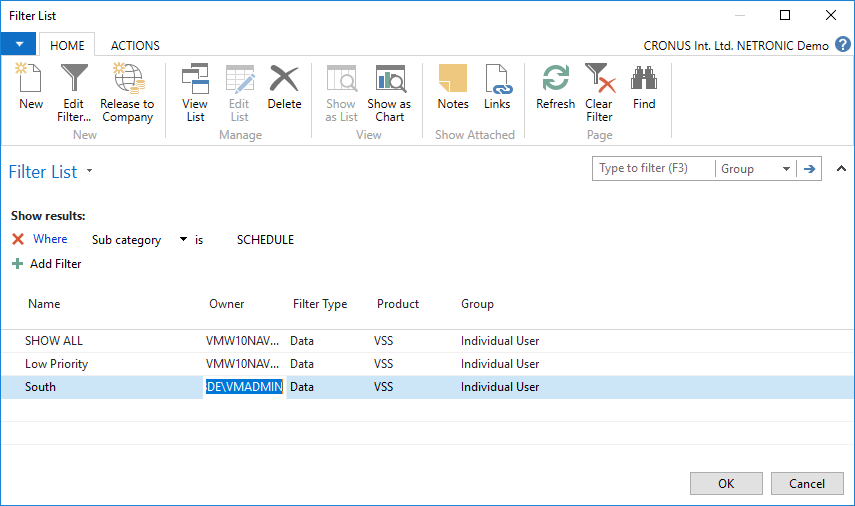 If you want to make a certain filter available to your colleagues also using the VSS, select this filter from the list and click "Release to Company". Your colleagues will then have this filter also in their filter list and can apply it but they won't be able to edit it.

Click the "New" Icon for defining a new filter or select one from the list and click "Edit Filter" for modifying the settings of an existing filter. In both cases, the "Edit" dialog opens up where you can define or modify the settings of the desired filter.
Make the desired settings here to specify which data to hide or show in the Service Header or at the resource.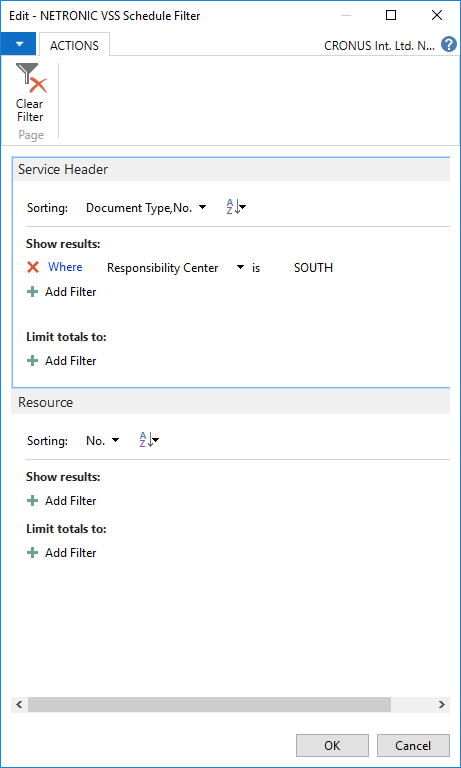 Make the desired settings here to specify which data to hide or show in the Service Header of the order backlog: