The Histogram View
The Histogram View shows all histograms of resource groups and resources in the same order as in the other views.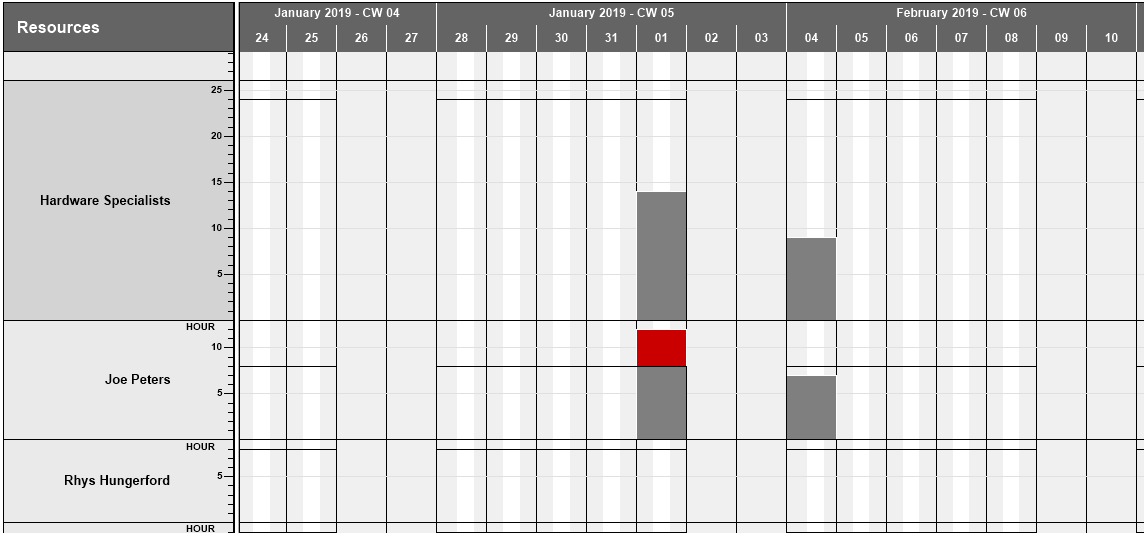 Elements and symbols in the Histogram View
Distinguishing Resource Groups/Resources
In the table, the resource groups are highlighted in a darker grey than the resources.
Calendar
A calendar in the background of the Gantt chart shows workfree periods in grey, working periods in white. By clicking the according icons, weekends can either be hidden or shown.