The structure of the VRV
Since the VRV is a Gantt chart, it naturally has all its characteristics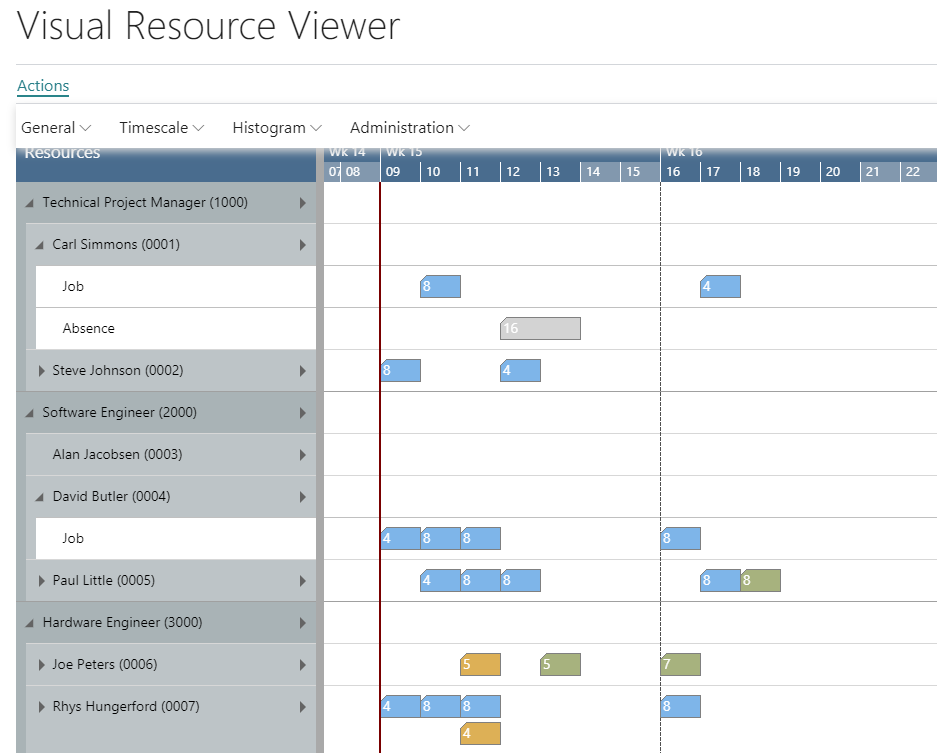 A timescale at the top.
A table displaying the resources' allocations from:
- Jobs
- Assembly
- Service
- Absences
On the right below the time scale, a chart displaying the different kinds of allocations or the absences
as bars being colored accordingly: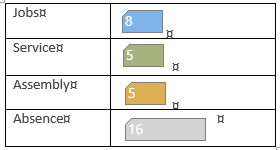 Hovering over such a bar with the mouse will cause a tooltip window to open, showing all information specifying this allocation, in this case the absence, of this particular resource at this particular date.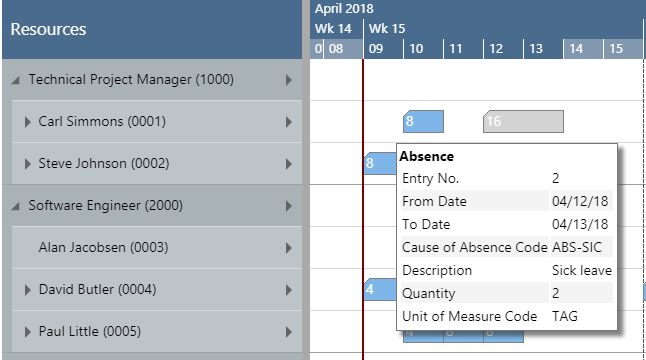 A menu bar, called "Actions ribbon", allowing to make basic settings that will be explained in detail
in the respective chapters.