We have our own page to manage your simulations. It is called "production simulations". Here, you can create a simulation by applying various criteria.
You can create as many simulations as you like. Each simulation is a snapshot of your current schedule, which you then can change via drag & drop in the visual scheduler. We keep each simulation persistent as long as you either publish or delete it.
You can create a new simulation on the "production simulations" page, which you can access from the NETRONIC VAPS menu, or by simply searching for "production simulations". The production simulations page looks as follows:

If you click "Create Simulation", a new page opens: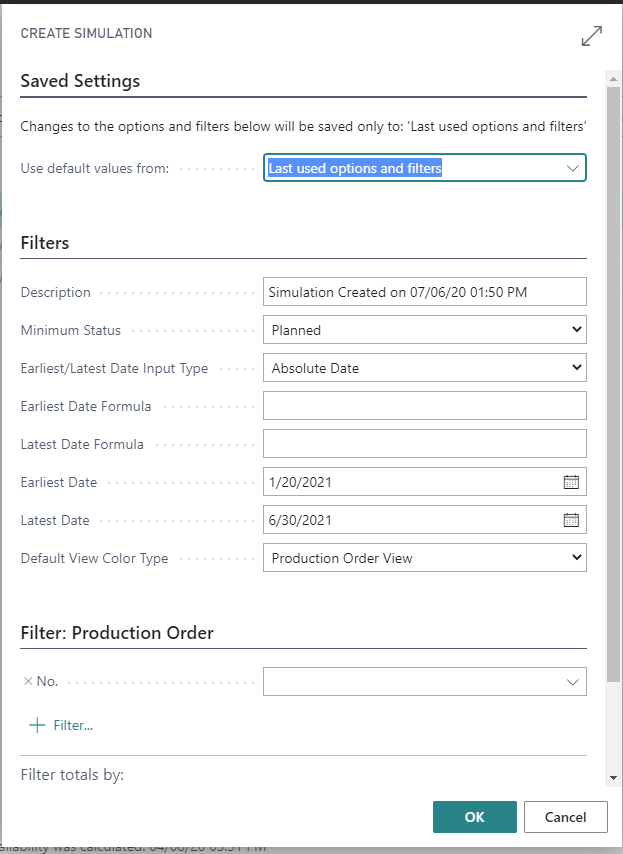 With this page, you define - in the filters section - certain criteria that should get applied for your simulation.
By clicking OK, a new simulation is created.
The Filters settings
Minimum status: Define which status the production orders included in the simulation shall have. Minimum status "planned" as in the picture above means that this simulation includes all production orders with the status planned, firm planned and released.

Time range for the simulation: In the time fields relating to earliest/latest date you can specify either absolute or relative data.
We recommend to work with relative date settings.
Please note that if you select "relative date", the absolute date fields get updated automatically!
Absolute time range: If you select "Absolute Date", you enter the desired dates in the according fields:

In the picture above, the simulation (remember: this is the snapshot of your overall schedule that you then want to work with) includes all production orders with the minimum production order status "planned that start on or after 20 January 2021 and finish on or before 30 June 2021.
Relative time range: If you select "Relative date", you have to enter an according data formula. In the picture below, we look four days back and three months into the future:

Default view color type: Select the default color type for this simulation

The "Production Order" filter
In this section, you can filter on all production order header parameters.
Please note that the settings of the "Filters"section overwrite the "Production Order" filter settings.

Pro tip: You can also define regularly used filters!
How to define regularly used filters
If you have filters that you want to apply multiple times, it makes sense to define them once. In order to do so, click the downward-facing triangle in the dropdown menu under "saved settings" and then click "select from full list".

A new page opens, from where you can manage (i.e. create, edit and delete) all your filters: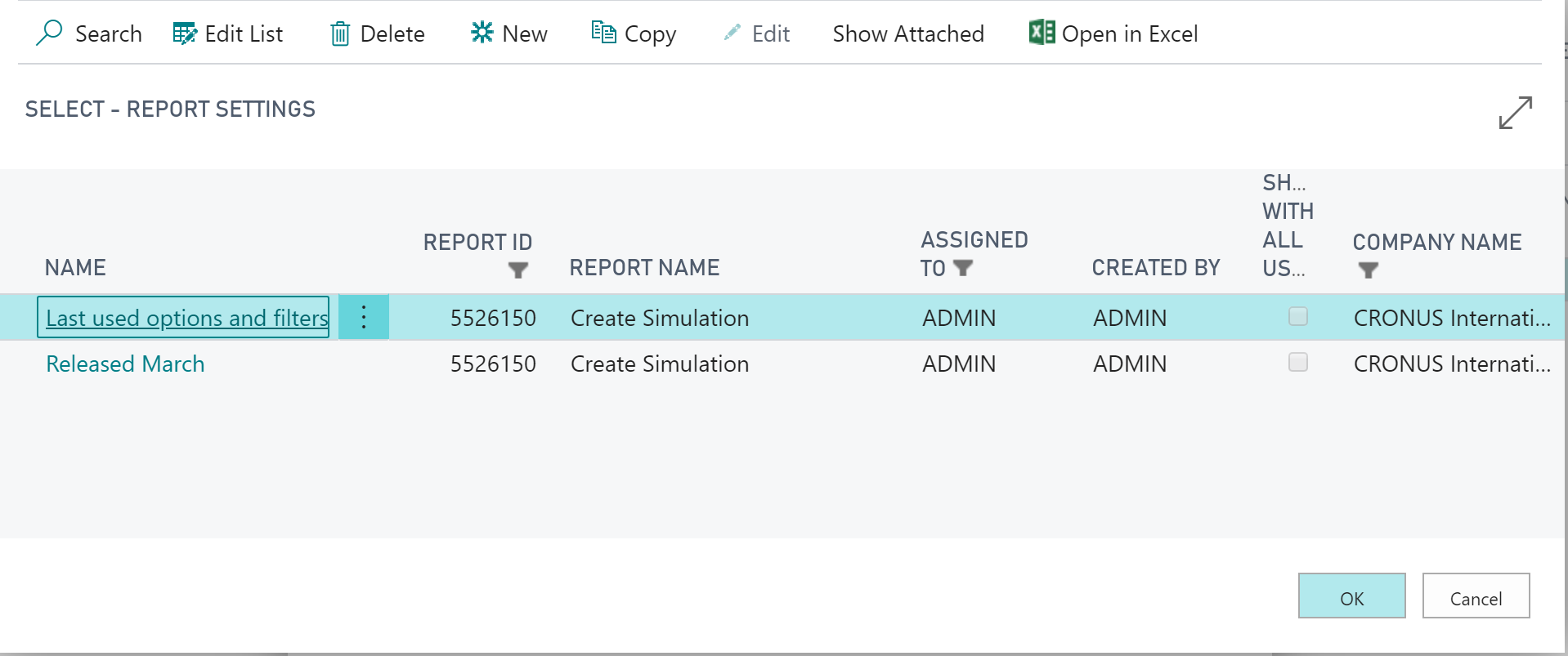 When you click "new", you can create a new filter with certain criteria. Here is how the "Released March" filter was defined: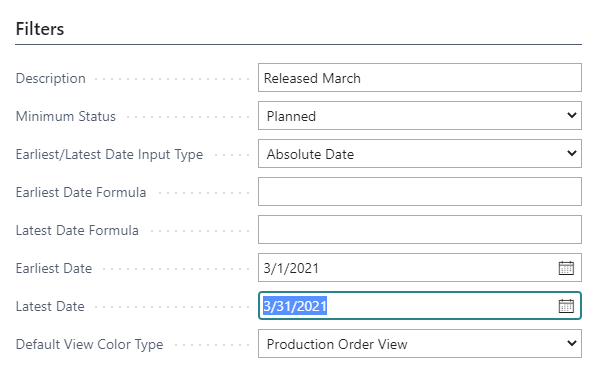 Once defined, you can also apply this filter if you create a new simulation: