Working with the schedule in the VPS
The search function of the VPS
The Capacity View and the Production Order View offer a comfortable search option
In both views, you can search for production order lines and operations.
The respective view automatically scrolls to the first search result - the operation (for production order routing line) or the first operation of the production order line. The first found operation is highlighted by a blinking frame and gets selected, so that the links are shown. If a view filter is active the search dialog will only show the visible elements in the VPS.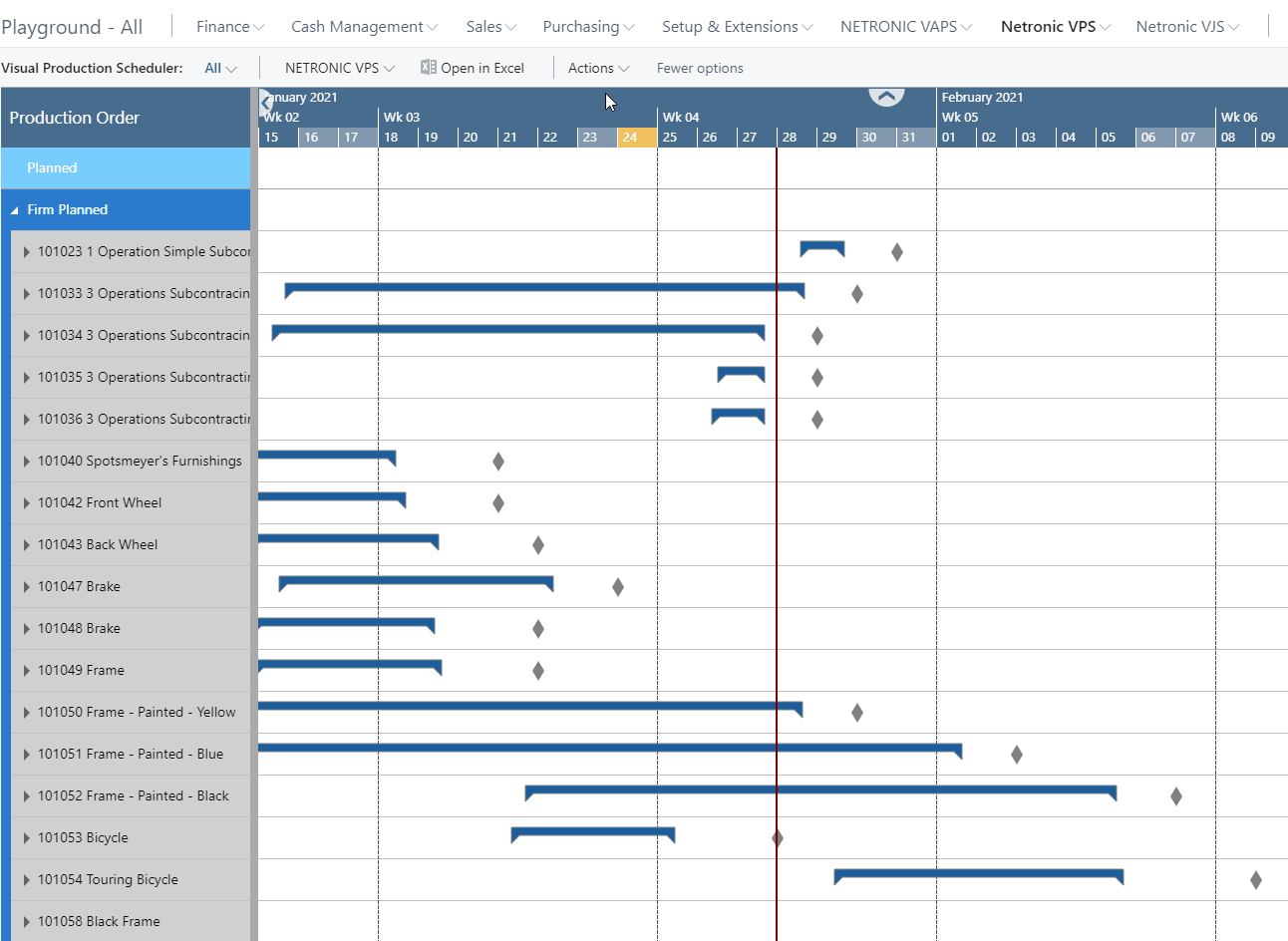 The search dialogs can be personalized the same way as is known from Business Central by adding columns in the fields list.